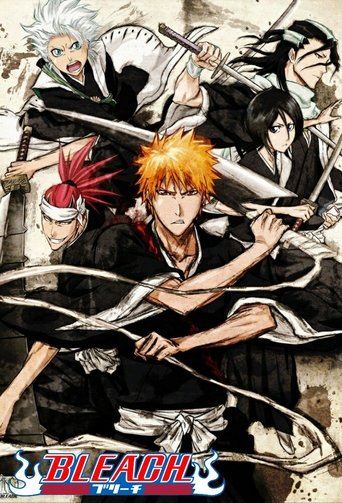 Yushima shows no interest in fighting Hollow Ichigo, and tries to walk away. But the mindless Hollow continues to pursue him, leading them both to clash on Sokyoku Hill, while the Captains and their reigai counterparts are finally joined by their lieutenants, who help them in the battle. Uryu, Renji, Rukia, Chad and Orihime arrive on Sokyoku Hill and try to stop Yushima, but the combined powers of Nozomi and Kageroza prove to be too much for them. Yushima reveals the true nature of his zanpakuto and defeats everyone, but before he can finish them off, Hollow Ichigo jumps in front of Rukia to take an attack that was meant for her.
Genre:
Stars:
Writer:
Production:
Other episodes for season 15:
Release Date: 2004-10-05
Status: Ended
First Air Time: 2004-10-05
Last Air Time: 2012-03-27
Episode Air Time: 2011-09-13
Original Title:
ブリーチ
8.4 / 10 / 76 Ratings
7.8 / 10 / 177
Popularity: 115
8.1 / 10 / 40,243
ID:
tt0434665
Country:

JP

Language:

Ja

Runtime:

24
Video Server
No video available, meanwhile enjoy the trailer.
Movies Subtitles