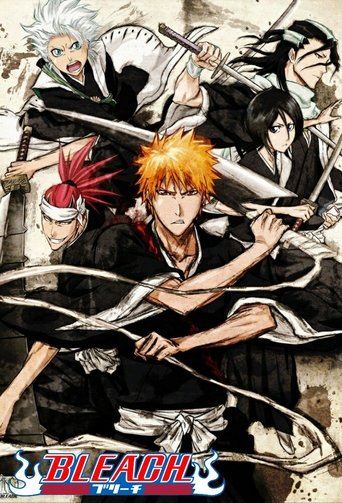 Unohana and her imposter engage in a kido conflict, with Unohana escaping. The Fake Kyoraku and Ukitake are unable to defeat the head captain, who criticizes their claim that they retain their pride. Fake Unohana arrives and heals their wounds, revealing their strategy to exhaust the head captain. Elsewhere in Seireitei, Byakuya is stopped by the Fake Hitsugaya, and the two unleash their bankais in a brief battle. Byakuya asks the imposter why someone would fight for Inaba, and Fake Histugaya claims that he want to protect some one, whom the original also want to protect but the original one does not have the power to do it,which he has. Byakuya criticizes his motives and eventually manages to defeat him, though narrowly escaping Hitsugaya's Hyoten Hyakasso. Back in the living world, Ichigo asks Urahara to send him to Soul Society. He is advised not to go due to his declining spirit energy. However, Nozomi steps up and reveals a type of healing kido that restores some of Ichigo's lost spiritual power. He then proceeds with heading to Soul Society, where Inaba meets with Nozomi's unconscious soul claiming she will return.
Genre:
Stars:
Writer:
Production:
Other episodes for season 15:
Release Date: 2004-10-05
Status: Ended
First Air Time: 2004-10-05
Last Air Time: 2012-03-27
Episode Air Time: 2011-06-07
Original Title:
ブリーチ
8.4 / 10 / 76 Ratings
7.8 / 10 / 182
Popularity: 62
8.1 / 10 / 40,117
ID:
tt0434665
Country:

JP

Language:

Ja

Runtime:

24
Video Server
No video available, meanwhile enjoy the trailer.
Movies Subtitles