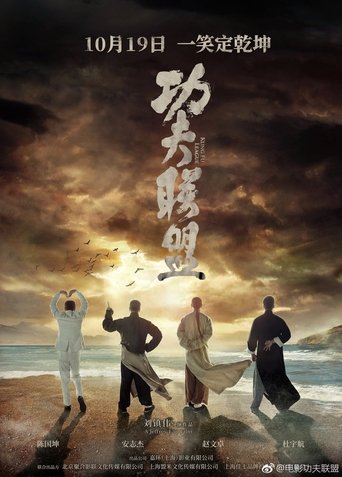 Martial arts comedy following a group of kung fu legends banding together to take on the bad guys. The legends includes VINCENT ZHAO reprising his role as 'Wong Fei Hung' with DENNIS TO once again portraying 'Wing Chun' master 'Ip Man', DANNY CHAN KWOK KWAN as 'Chen Zhen' and ANDY ON as master 'Huo Yuan Jia'.
Genre:
Stars:
Director:
Production:
Release Date: 2018-10-19
Status: Released
Original Title:
功夫联盟
4.3 / 10 / 37
Popularity: 36
8.1 / 10 / 16
ID:
tt9204408
Country:

CN

Language:

普通话

Runtime:

102
Video Server
No video available, meanwhile enjoy the trailer.
Movies Subtitles