No trailer available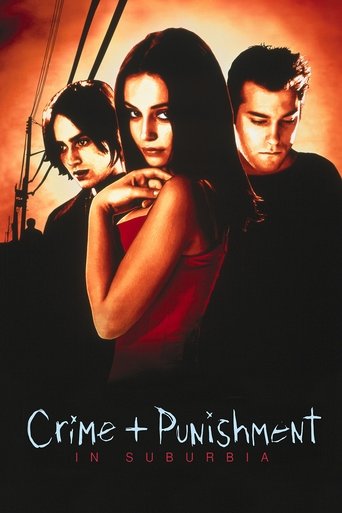 "No one stays innocent forever"
This is a contemporary fable loosely based on Fyodor Dostoyevsky's "Crime and Punishment". Roseanne is outwardly a perfect and popular teen. However, her image is hiding the abuse at her stepfather's hands, and she decides to take revenge. The events that follow are a mix of dark humor and an exploration of modern morality as Roseanne faces not only a fellow suburbanite who knows, but her own conscience as well.
Genre:
Stars:
Director:
Writer:
Production:
Release Date: 2000-08-25
Status: Released
Original Title:
Crime + Punishment in Suburbia
6.1 / 10 / 24
Popularity: 6
5.9 / 10 / 2,925
ID:
tt0197384
Country:

US

Language:

English

Runtime:

100

Revenue:

$26,394
Watching
Crime + Punishment in Suburbia
Video Server
No video available, meanwhile enjoy the trailer.
Movies Subtitles