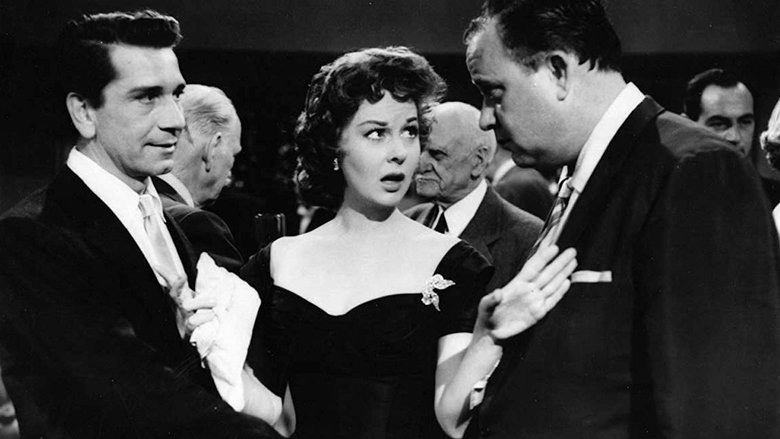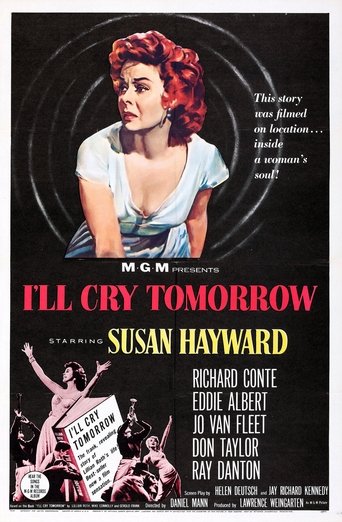 "The frank, revealing story of Lillian Roth's life! Best-seller now a film sensation."
Deprived of a normal childhood by her ambitious mother, Katie (Jo Van Fleet), Lillian Roth (Susan Hayward) becomes a star of Broadway and Hollywood before she is twenty. Shortly before her marriage to her childhood sweetheart, David Tredman (Ray Danton), he dies and Lillian takes her first drink of many down the road of becoming an alcoholic.
Genre:
Stars:
Director:
Writer:
Helen Deutsch
Jay Richard Kennedy
Production:
Release Date: 1955-12-25
Status: Released
Original Title:
I'll Cry Tomorrow
6.8 / 10 / 11
Popularity: 4
7.2 / 10 / 1,848
ID:
tt0048191
Country:

US

Language:

English

Runtime:

117
Watching
I'll Cry Tomorrow
Video Server
No video available, meanwhile enjoy the trailer.
Movies Subtitles