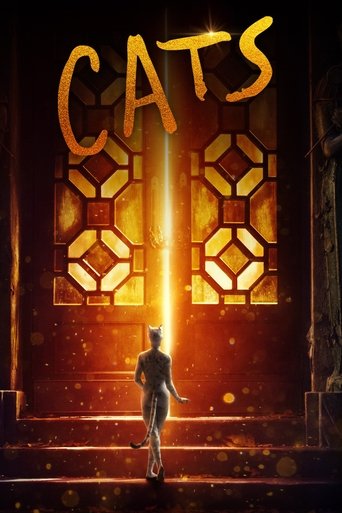 "You will believe."
A tribe of cats called the Jellicles must decide yearly which one will ascend to the Heaviside Layer and come back to a new Jellicle life.
Genre:
Stars:
Director:
Writer:
Lee Hall
Andrew Lloyd Webber
T.S. Elliot
Production:
Working Title Films
Amblin Entertainment
The Really Useful Group
Monumental Pictures
Universal Pictures
Release Date: 2019-12-19
Status: Released
Original Title:
Cats
5.5 / 10 / 484 Ratings
4.4 / 10 / 425
Popularity: 22
2.7 / 10 / 34,615
ID:
tt5697572
Country:

GB, US

Language:

English

Runtime:

110

Budget:

$95,000,000

Revenue:

$73,515,024
Video Server
No video available, meanwhile enjoy the trailer.
Movies Subtitles