No trailer available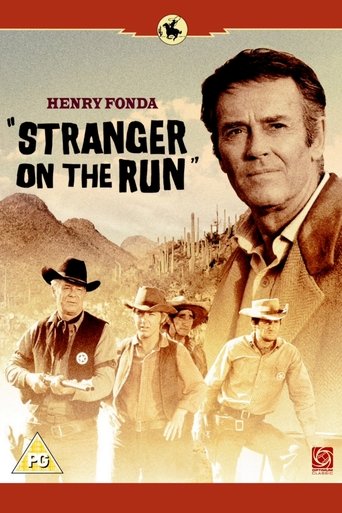 A drifter finds himself wrongly accused of murder by a power-crazed sheriff. The sheriff gives him a horse, some supplies, and a one-hour head start into the desert before sending his murderous posse after him.
Genre:
Stars:
Director:
Writer:
Dean Riesner
Reginald Rose
Production:
Release Date: 1967-10-31
Status: Released
Original Title:
Stranger on the Run
4.3 / 10 / 4
Popularity: 5
6.3 / 10 / 368
ID:
tt0062309
Country:

US

Language:

English

Runtime:

97
Watching
Stranger on the Run
Video Server
No video available, meanwhile enjoy the trailer.
Movies Subtitles