No trailer available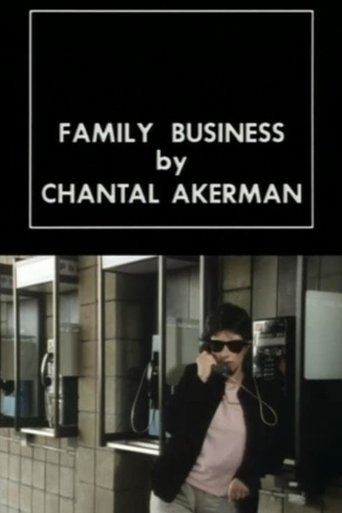 "Chantal Akerman Speaks About Film"
Chantal Akerman was commissioned by Visions to make this short film for £20,000. It was first shown on 21 November 1984, on Channel 4. Akerman herself plays the role of a director visiting Hollywood to find financing from an uncle she hardly knows. Very little goes to plan… Also stars Aurore Clement and Colleen Camp.
Genre:
Stars:
Director:
Writer:
Production:
Release Date: 1984-11-21
Status: Released
Original Title:
Family Business
7.3 / 10 / 3
Popularity: 2
5.8 / 10 / 33
ID:
tt0087234
Country:

GB

Language:

English | Français

Runtime:

18
Video Server
No video available, meanwhile enjoy the trailer.
Movies Subtitles