No trailer available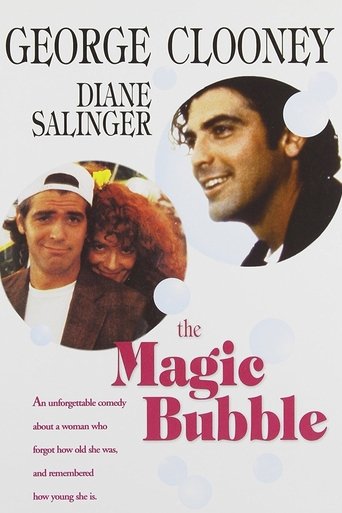 "An unforgettable comedy about a woman who forgot how old she was, and remembered how young she is."
A middle-aged woman frees herself from the spirit-crushing influence of her husband by refusing to remember what her age is.
Genre:
Stars:
Director:
Alfredo Ringel
Deborah Ringel
Writer:
Meridith Baer
Geof Prysirr
Production:
Ringelvision Entertainment
Release Date: 1992-01-01
Status: Released
Original Title:
The Magic Bubble
3.1 / 10 / 4
Popularity: 2
4.0 / 10 / 257
ID:
tt0105685
Country:

US

Language:

English

Runtime:

91
Watching
The Magic Bubble
Video Server
No video available, meanwhile enjoy the trailer.
Movies Subtitles