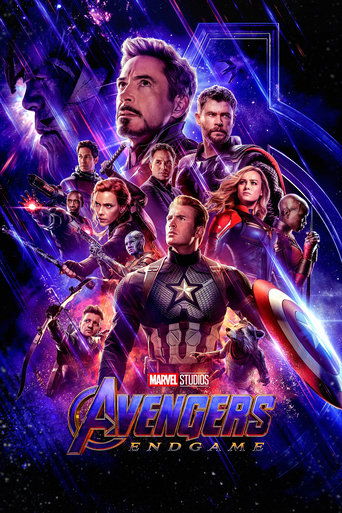 "Part of the journey is the end."
After the devastating events of Avengers: Infinity War, the universe is in ruins due to the efforts of the Mad Titan, Thanos. With the help of remaining allies, the Avengers must assemble once more in order to undo Thanos' actions and restore order to the universe once and for all, no matter what consequences may be in store.
Genre:
Stars:
Director:
Writer:
Jack Kirby
Stephen McFeely
Christopher Markus
Production:
Walt Disney Studios
Marvel Studios
Release Date: 2019-04-24
Status: Post Production
Original Title:
Avengers: Endgame
7.3 / 10 / 0
Popularity: 169
ID:
tt4154796
Country:

US

Language:

English | हिन्दी | தமிழ் | తెలుగు

Runtime:

181

Budget:

$500,000,000
Watching
Avengers: Endgame
Video Server
No video available, meanwhile enjoy the trailer.
Movies Subtitles