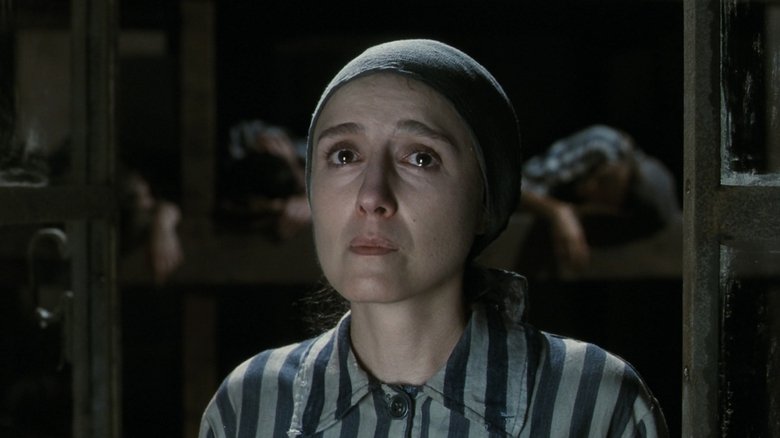 "An unforgettable fable that proves love, family and imagination conquer all."
A touching story of an Italian book seller of Jewish ancestry who lives in his own little fairy tale. His creative and happy life would come to an abrupt halt when his entire family is deported to a concentration camp during World War II. While locked up he tries to convince his son that the whole thing is just a game.
Genre:
Stars:
Director:
Writer:
Vincenzo Cerami
Roberto Benigni
Production:
Melampo Cinematografica
Miramax
StudioCanal
Release Date: 1997-12-20
Status: Released
Original Title:
La vita è bella
7.8 / 10 / 321 Ratings
8.5 / 10 / 9000
Popularity: 23
8.6 / 10 / 599,665
ID:
tt0118799
Country:

IT

Language:

Český | Deutsch | English | Italiano

Runtime:

116

Budget:

$20,000,000

Revenue:

$229,400,000
Watching
Life Is Beautiful
Video Server
No video available, meanwhile enjoy the trailer.
Movies Subtitles