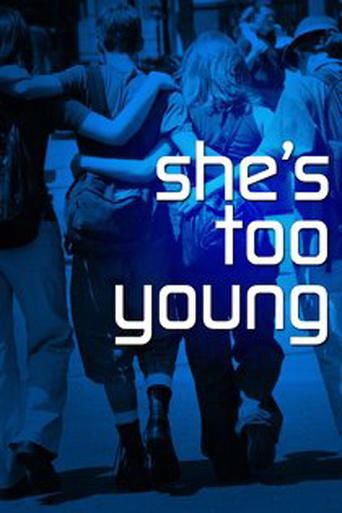 "Her 14-year-old daughter's not fast... she's just keeping up."
A mother/daughter relationship is thrown off balance when the mother (Marcia Gay Harden) discovers that her "good girl" daughter (Alexis Dziena) is part of a group who are engaging in sexual activities with multiple partners. Such activity results in an outbreak of sexually transmitted diseases.
Genre:
Stars:
Director:
Writer:
Production:
Jaffe/Braunstein Films
Bleecker Street Films
Release Date: 2004-02-16
Status: Released
Original Title:
She's Too Young
5.4 / 10 / 18
Popularity: 3
6.0 / 10 / 2,223
ID:
tt0385278
Country:

CA, US

Language:

English

Runtime:

88
Video Server
No video available, meanwhile enjoy the trailer.
Movies Subtitles