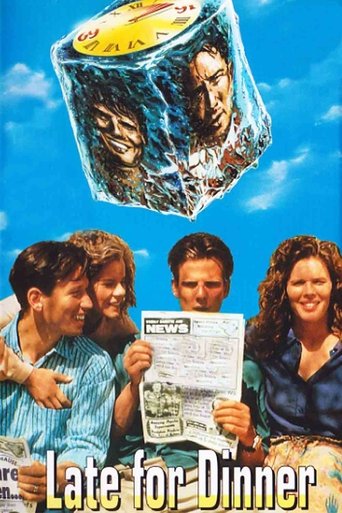 "This could be magic."
Two young men, one in need of medical attention, are cryogenically frozen in the early 1960s. The two are preoccupied with the fact that the police are pursuing them to realise what they are doing. The next thing they know is that they are in a strange new world (thirty years on).
Genre:
Stars:
Director:
Writer:
Production:
New Line Cinema
Castle Rock Entertainment
Granite Pictures
Release Date: 1991-09-20
Status: Released
Original Title:
Late for Dinner
5.5 / 10 / 13
Popularity: 4
6.4 / 10 / 1,619
ID:
tt0102279
Country:

US

Language:

English | Deutsch

Runtime:

99
Video Server
No video available, meanwhile enjoy the trailer.
Movies Subtitles