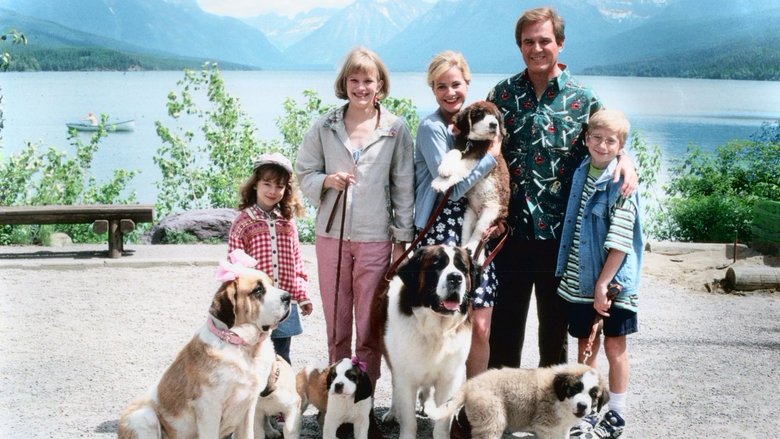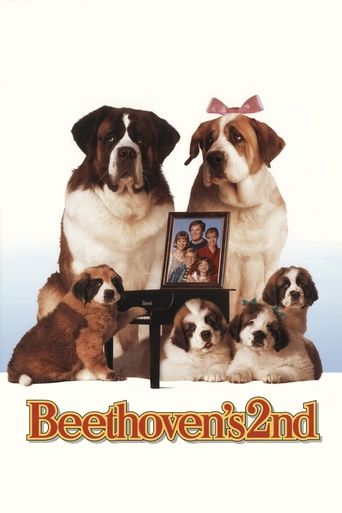 "The Newton Family is going to the dogs..."
Beethoven is back -- and this time, he has a whole brood with him now that he's met his canine match, Missy, and fathered a family. The only problem is that Missy's owner, Regina, wants to sell the puppies and tear the clan apart. It's up to Beethoven and the Newton kids to save the day and keep everyone together.
Genre:
Stars:
Director:
Writer:
John Hughes
Amy Holden Jones
Len Blum
Production:
Northern Lights Entertainment
Universal Pictures
Release Date: 1993-12-14
Status: Released
Original Title:
Beethoven's 2nd
5.4 / 10 / 557
Popularity: 17
4.9 / 10 / 25,041
ID:
tt0106375
Country:

US

Language:

English

Runtime:

89

Budget:

$15,000,000

Revenue:

$118,243,066
Video Server
No video available, meanwhile enjoy the trailer.
Movies Subtitles