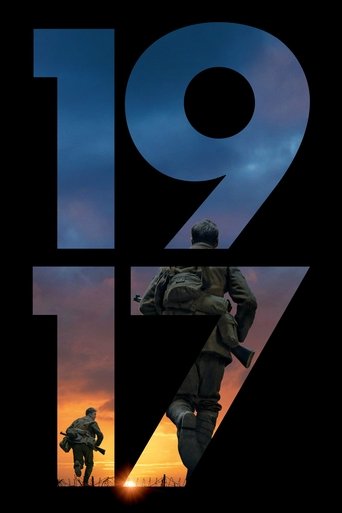 "Time is the enemy"
At the height of the First World War, two young British soldiers, Schofield and Blake are given a seemingly impossible mission. In a race against time, they must cross enemy territory and deliver a message that will stop a deadly attack on hundreds of soldiers—Blake's own brother among them.
Genre:
Stars:
Director:
Writer:
Krysty Wilson-Cairns
Sam Mendes
Production:
Neal Street Productions
DreamWorks Pictures
New Republic Pictures
Amblin Partners
Reliance Entertainment
Universal Pictures
Release Date: 2019-12-10
Status: Released
Original Title:
1917
7.0 / 10 / 4 Ratings
8.2 / 10 / 224
Popularity: 161
8.7 / 10 / 31,887
ID:
tt8579674
Country:

GB, US

Language:

Deutsch | Français | English

Runtime:

119

Budget:

$100,000,000
Video Server
No video available, meanwhile enjoy the trailer.
Movies Subtitles