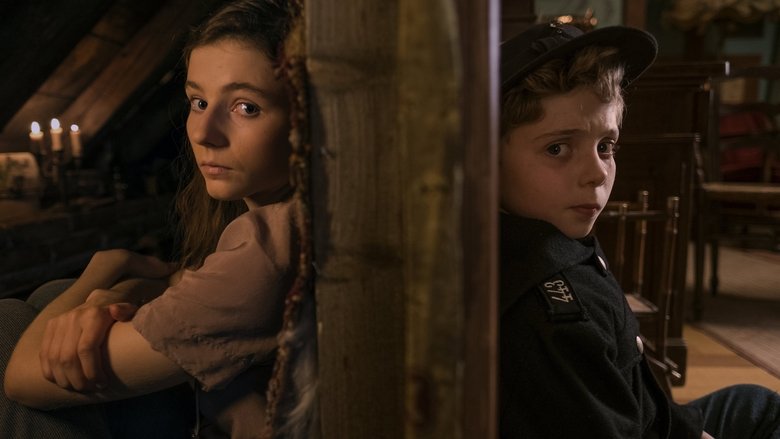 "An anti-hate satire."
A World War II satire that follows a lonely German boy whose world view is turned upside down when he discovers his single mother is hiding a young Jewish girl in their attic. Aided only by his idiotic imaginary friend, Adolf Hitler, Jojo must confront his blind nationalism.
Genre:
Stars:
Director:
Writer:
Taika Waititi
Christine Leunens
Production:
Fox Searchlight Pictures
Unison Films
TSG Entertainment
Defender Films
Piki Films
Release Date: 2019-10-18
Status: Released
Original Title:
Jojo Rabbit
6.4 / 10 / 159 Ratings
8.1 / 10 / 293
Popularity: 52
8.0 / 10 / 44,550
ID:
tt2584384
Country:

CZ, NZ, US

Language:

Deutsch | English

Runtime:

108
Video Server
No video available, meanwhile enjoy the trailer.
Movies Subtitles